The "preventive" mass arrests of known Socialists immediately after the "Anschluss," the escape or forced emigration mainly of Jewish functionaries as well as the Nazi regime's drastic persecution measures brought about the disintegration of Socialist resistance into individual groups isolated from each other. Almost all of them were broken up by the Gestapo with the help of snitches and traitors.
Social Democrats also provided escape aid for people who were in danger for political reasons or because they were Jews. Thus, Muriel Gardiner, who later became the wife of the chairman of the Revolutionary Socialists, Joseph Buttinger, helped numerous like-minded people escape to the USA.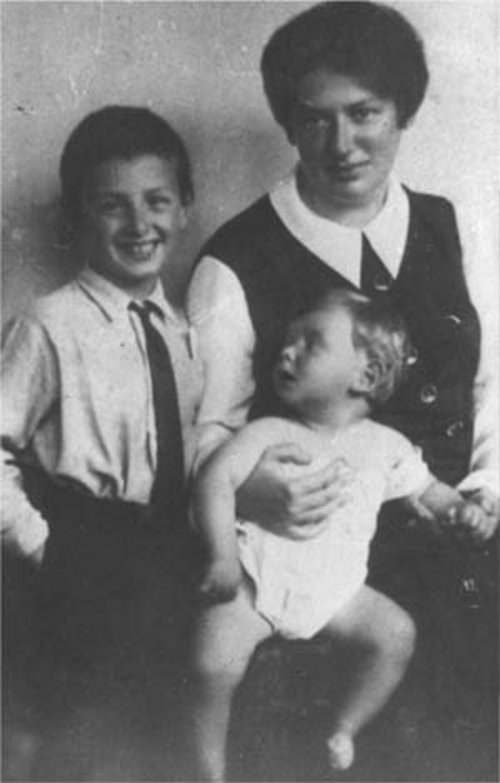 Dr. Käthe Leichter with her sons Franz and Heinz (photo: DÖW)

The Social Democrat Käthe Leichter, social scientist and former head of the section for women's affairs at the Viennese Arbeiterkammer (chamber of labor), was among the first victims of the Gestapo informer Hans Pav. Käthe Leichter, who had remained in Vienna because of her old mother, was arrested by the Gestapo on May 30, 1938 and sentenced to seven months severe imprisonment by the Regional Court Vienna on October 14, 1939. Following "back transfer" to the Gestapo Vienna in December 1939, she was transferred to the Ravensbrück concentration camp and gassed in the Nazi euthanasia institution Bernburg in the framework of "Action 14f13" in March 1942.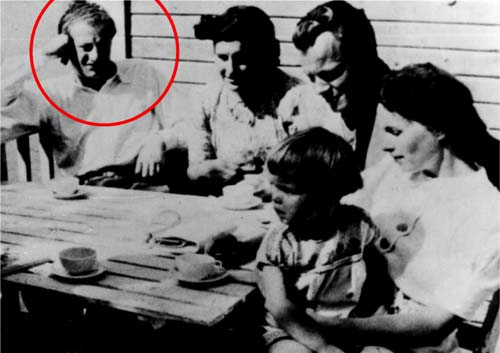 Dr. Bruno Kreisky (1911-1990), from 1970 until 1983 Austrian Federal Chancellor, was arrested by the Gestapo as a well-known Social Democrat (and Jew) in March 1938. He was - wrongly - accused of having participated in the establishment of the Communist Youth. Kreisky was severely abused in the Hotel "Metropole." (Photo: DÖW)
"One of my fellow inmates was sitting at the Gestapo man's desk. Right away it was clear to me: he was a snitch. Thus, in a cell of sixteen people, there was a Gestapo agent who was apparently tasked with spying on someone. But on whom? [...] I then had to undergo a highly unpleasant and brutal interrogation. I returned to the cell half unconscious and streaming with blood. With a broad army belt, two of my teeth had been knocked out."

Under the condition to leave the German Reich as fast as possible, Bruno Kreisky was released from Gestapo arrest on August 8, 1938; he escaped to Sweden