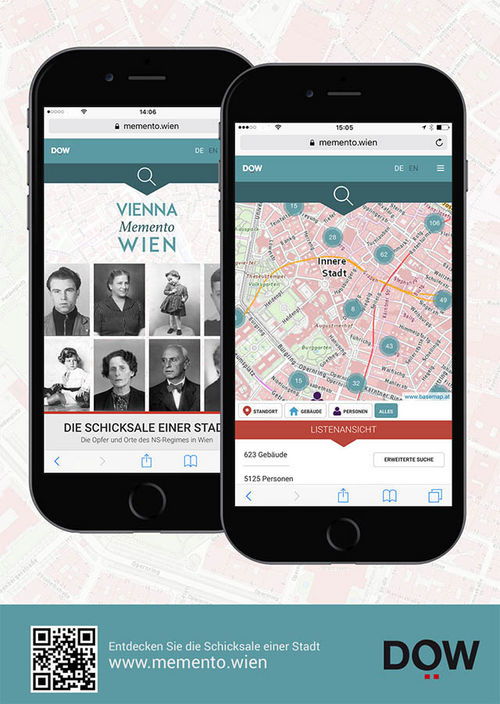 MEMENTO VIENNA is an online tool, optimised for devices such as tablets and smartphones, that offers information about the victims of the Nazi regime in the centre of Vienna. Using a map of the city, the mobile website makes visible the last-known addresses of those murdered as well as archival documents and photographs of people and buildings in the city. Users have the opportunity to interact with the history of their surroundings and learn more about the fate of the people who were persecuted.
The project is not a symbolic selection of names and information. Rather, MEMENTO VIENNA includes information about all murdered victims of the Nazi regime whose last address was in Vienna's first district. In this way, the exclusion, deportation and murder of Austrian Jews is made visible virtually – more than 5000 victims alone came from the first district. MEMENTO VIENNA also includes the victims of political persecution, highlighting the history of resistance and persecution at different points in the inner city.
In this pilot phase of the project, data for Vienna's first district has been used. Documents and photographs have been used from the DÖW's collections and supplemented by additional material from the Terezín Initiative Institute and the Czech National Archives in Prague, the Municipal and Provincial Archives of Vienna and the Picture Archive of the Austrian National Library. MEMENTO VIENNA is not a finished project, rather it is a tool that can be continually updated and expanded with new information and documents. The aim is to create a living archive that communicates individual histories that played out in the immediate vicinity.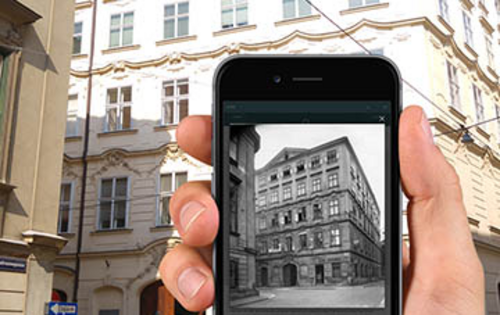 The project – carried out by the Documentation Archive of the Austrian Resistance and Braintrust GmbH – was funded by the Austrian Federal Ministry of Science, Research and Economy, the National Fund of the Republic of Austria for Victims of National Socialism and the Future Fund of the Republic of Austria. It is hoped, that we will be able to expand this remembrance project to include all of Vienna.